The Problem
Opiate overdose deaths are increasing in the US and worldwide particularly with the increased availability of fentanyl and other synthetic opioids. A 30 percent  annual increase to 100,000 opioid overdose deaths occurred in the US from May 202O to April 2021. Our site provides solutions for the diagnosis, prevention, and treatment of opioid use disorder.
Neuro-metabolic theory for Opioid Use Disorder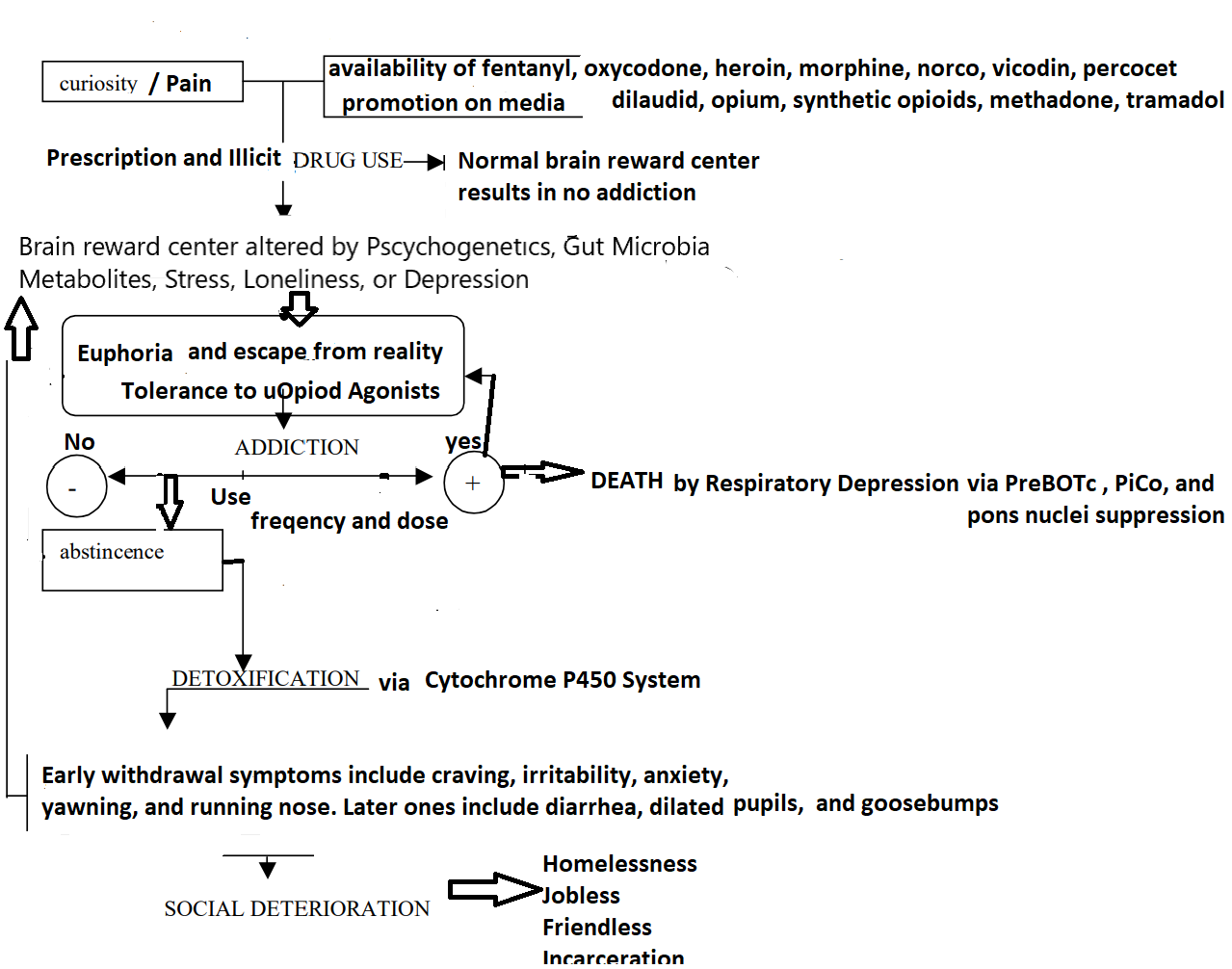 Prevention of Opioid Use Disorder
Prevention can be accomplished by risk analysis looking at the presence of :
Intestinal microbiome biomarkers – lower fecal bacteria biodiversity, specific microbial species and their metabolites
A predictive model has been developed to determine the propensity for opioid use disorder as well as its diagnosis.  The predicted propensity value can be used for targeted group health care interventions as well as personalized intervention programs .
Diagnosis and treatment of opioid use disorder
Register here to obtain telemedical (webchat, telephone and video based) treatment for opiate use disorder (ICD10 Code = F11.0).  Get referrals for medical problems such as high blood pressure, nausea, diarrhea, abscesses, cellulitis, hepatitis C, and HIV.  We also provide remote monitoring services for medication adherence and relapse detection.
STEP 4.  Obtain medication from your local pharmacy, home delivery, or by visiting the closest methadone dispensing facility.
STEP 5.  Follow up with your assigned counselor and doctors as outlined in your Treatment Plan.   If appropriate, you will be prescribed the reSET or reSET-O app which provides lessons to help you succeed.